UNBOUND
Here on Unbound, our plot follows four different timelines, set throughout the canonical history of the Dragon Age. The events following Trespasser, the time of the Inquisition, the rise of the Champion of Kirkwall and the quest of the Warden against the Fifth Blight.
And So is the Golden City blackened
With each step you take in my Hall.
Marvel at perfection, for it is fleeting.
You have brought Sin to Heaven
And doom upon all the world. -Threnodies 8.13
DEVELOPMENT CHALLENGE #1
, JANUARY 2 - JANUARY 19
as played by mage hoarder
50" posts
group
Moderator
Development Challenge #1
Welcome to our very first Development Challenge here on Unbound, kicking off 2018 with something new. These challenges will focus on fun character-building things like pinterest, tropes, and music that inspires us to write.
Playlist: Make a playlist for your character and share it here. You can host it on any service you prefer (such as Spotify) or post links to Youtube so long as the linked videos do not contain any images that would violate the site rules. Your song choice is entirely at your own discretion, no justification necessary.

However you choose is fine, so long as you post a tracklist in plain text here for us to see at least five songs in each playlist.
Posts must include a tracklist to claim credit! This challenge will end
January 19th at 11:59pm
and will have an award of
200 sovereigns
.
Reply below with your challenge submission to earn credit for this challenge!
Jan 2 2018, 02:33 PM
as played by Hez
88" posts
group
Rogue
as played by alayna
19" posts
group
Mage
here's my paige playlist! side a above is more peppy and below's side b, which isn't five songs so whatever, but its a bit moodier and darker and i love those songs omg
Jan 3 2018, 11:33 AM
as played by becca
4" posts
group
Rogue
as played by SQUEE
3" posts
group
Mage



So here is Solas'. I tend to make these playlists in order.

Some one's to note:

Familiar - mood music for Solas and spirits.
The Wolf - kind of makes me think of the animosity between Solas and Honor.
Hero - sort of a warning for Honor; or a warning how history may remember them anyway.
Your World will Fail - probably my favorite; Solas' resolve to destroy the world to return it to The People.


Jan 7 2018, 02:04 PM
as played by Alicia
13" posts
group
Rogue
Here's a playlist for my one and only (Lara). It probably mixes way too many things, but I promise there's a method to this madness.
LISTEN
:
https://open.spotify.com/user/heartinaheadl...NP62pNf4AHdaE1D
TRACKS
:
On Trees and Birds and Fire - I am Oak
Wilderland - Anais Mitchell
To Belong - Daughter
Rocks and Water - Deb Talan
Landscape (Demo) - Florence + the Machine
Rhiannon - Fleetwood Mac
The Less I Know the Better - Tame Impala
The Gin One - Nadine Shah
Numbers - Daughter
Forcecast - Darren Korb
Solitaire - Marina and the Diamonds
Cumulus - Imogen Heap
Psyche - Massive Attack
Yellow Flicker Beat - Lorde
Jan 12 2018, 06:38 PM
as played by coelacanth
4" posts
group
Mage
here's zareen's! thanks for the challenge; i had fun making this. :3




Jan 14 2018, 02:59 PM
as played by sugar
8" posts
group
Rogue
as played by sugar
60" posts
group
Mage
as played by SQUEE
25" posts
group
Warrior
And Nolani's.
Songs I really like:
Die
- The tainted Eluvian, loss of her youth, becoming tainted
I May Fall
- to me is just the whole journey of the Hero in one song
Dark Matter
- Nolani becoming a Reaver
Time to Say Goodbye
- Warden trouble during Inquisition; my favorite lines are
"Are we born to fight and die?;
Sacrifice for one huge lie?
Are we heroes keeping peace?;
Or are we weapons point at the enemy
So someone else can claim our victory?"
Battlefield
- Nolani's promise to Thedas
Jan 16 2018, 06:58 PM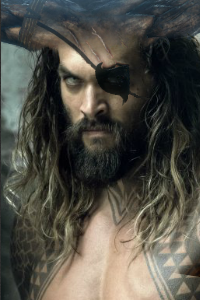 as played by SNEAKS
5" posts
group
Warrior



Whiskey Please - Whissell || "Where's the sneaking, plotting, the subtle machinations?" "If you do that, everyone knows you're a spy. Drinking, fighting, writing notes, that's all it really takes."
I know he's been gettin', gettin' his fix
I can taste you all over, all over his lips
Tastes like gasoline
You've been goin' take all of him, all of him down
Oh, whiskey please
Oh, let him be

No Good - Kaleo || "I don't know if you've noticed this, but I really like hitting things.
Can't fight the temptation
When you get the vibration
Won't do you no good
It won't do you no good
You better start running
When you hear the man coming

Love Me Dead - Ludo || "Hey, don't top from the bottom."
Kill me romantically
Fill my soul with vomit
Then ask me for a piece of gum
Bitter and dumb
You're my sugarplum
You're awful, I love you

Destruction - Joywave || "It's 'THE Iron Bull.' I like having an article at the front. It makes it sound like I'm not even a person, just a mindless weapon, an implement of destruction... That really works for me."
Oh my God, I'm a giant with an appetite
Pushing people to the ground and running 'round the halls at night
I wanna know who you told 'til they're all laying on the floor

World Gone Mad - Bastille || "The Seekers gave you rules to live by, right? The Qunari have the same, and now I don't."
So this is where we are
It's not where we had wanted to be
If half the world's gone mad
The other half just don't care, you see
You don't wanna fuck with us
Jan 19 2018, 02:27 AM
1 User(s) are reading this topic (1 Guests and 0 Anonymous Users)
0 Members: