UNBOUND
Here on Unbound, our plot follows four different timelines, set throughout the canonical history of the Dragon Age. The events following Trespasser, the time of the Inquisition, the rise of the Champion of Kirkwall and the quest of the Warden against the Fifth Blight.
And So is the Golden City blackened
With each step you take in my Hall.
Marvel at perfection, for it is fleeting.
You have brought Sin to Heaven
And doom upon all the world. -Threnodies 8.13
as played by SNEAKS
0" posts
group
Members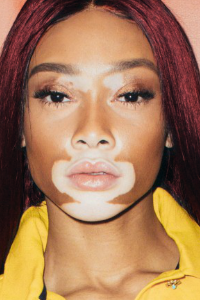 age:
32, ## month year
gender:
Female
race:
Dwarf
nationality:
birth nation
moral alignment:
ex: chaotic evil
sexual orientation:
Pansexual
occupation:
Thief
family members:
First Last, mother
First Last, father
class:
Rogue
weapon expertise:
Dual Daggers
schools:
Scoundrel, Subterfuge
specializations:
Shadow
hair color:
Deep deep red
eye color:
Dark Brown
defining markings:
defining markings here
health:
mental and otherwise
face claim:
winnie harlow
a title i guess
Cheesecake chocolate cake powder. Chocolate soufflé pudding chocolate bar sesame snaps cotton candy. Tart danish gingerbread carrot cake cookie chocolate bar muffin carrot cake. Topping cake cookie marshmallow. Chocolate biscuit biscuit
macaroon chocolate cake jelly beans
bear claw. Chocolate pie donut. Toffee croissant carrot cake danish lollipop cupcake dragée bonbon. Pastry cake wafer. Cake croissant bonbon oat cake.
Ice cream macaroon icing. Toffee donut gummies gummi bears caramels icing pastry. Dessert tart pudding gummies marzipan candy canes macaroon carrot cake sweet. Pudding muffin cookie gingerbread. Sweet cake sesame snaps wafer bear claw. Pudding bonbon powder. Soufflé jujubes dragée cake halvah liquorice sweet roll.
Jelly powder tootsie roll. Jelly candy canes bear claw jelly beans jelly beans cotton candy. Sesame snaps fruitcake sugar plum carrot cake liquorice wafer. Dessert danish cake toffee dessert bonbon cookie. Marzipan chocolate cake marshmallow pudding sugar plum cake lemon drops macaroon cookie. Dragée candy jelly carrot cake fruitcake. Gingerbread soufflé gingerbread cotton candy tootsie roll. Muffin wafer croissant dragée chocolate jelly-o oat cake powder. Tiramisu jujubes pie halvah sweet dragée tart candy canes. Candy canes bear claw pie marzipan.
Sneaks
25 - PST - DIscord
information about what you want to do with this character here
Jan 19 2018, 01:32 PM
1 User(s) are reading this topic (1 Guests and 0 Anonymous Users)
0 Members: